Weinig onderzoek naar Mixed Connective Tissue Disease!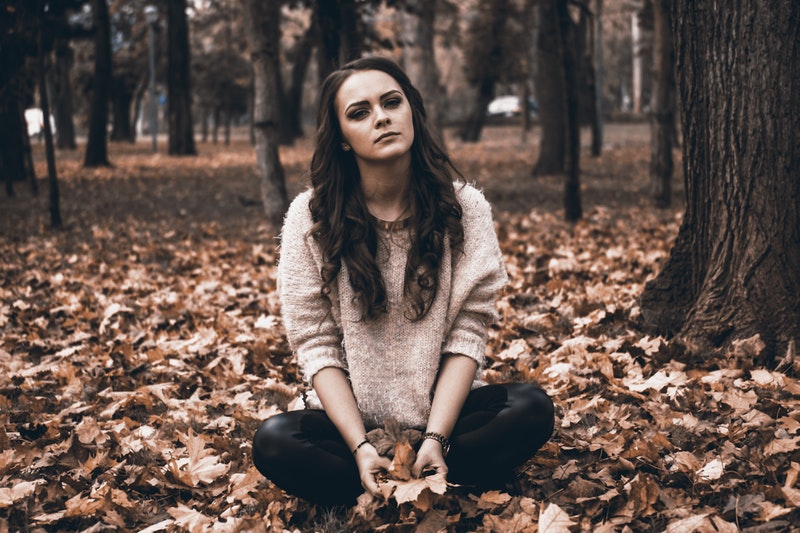 Mixed Connective Tissue Disease (MCTD) of syndroom van Sharp, is een auto-immuunziekte met symptomen van zowel SLE, systemische sclerose, als dermatomyositis, allen ziektes van het bindweefsel. Bij iedere patiënt uiten de ziektes zich anders, de grote gemene deler is vooral de immense vermoeidheid.
De ziekte is een bindweefselaandoening en valt onder de reumatische aandoeningen. Patiënten met deze ziekte zien er gewoon uit, maar dat kan zo maar veranderen, bijvoorbeeld uitslag en vocht in het gezicht, het lichaam weert eigen organen af. De Engelse benaming geeft al aan dat het een gemengde bindweefselziekte is. Het bindweefsel is dat, wat alle onderdelen van het lichaam aan elkaar vasthecht. Je kan het vergelijken met cement tussen de bakstenen.
MCTD behoort tot een groep auto-immune aandoeningen met gemeenschappelijke kenmerken, waarvan de oorzaak nog onbekend is: ze zijn chronisch, dus blijvend en slepend, met periodes van opstoten. Voorbeelden van deze chronische Inflammatoire Bindweefselziekten zijn Lupus erythematosus, Sclerodermie, Sjörgen syndroom, Vasculitis, Poly-dermatomyositis, en dus ook Mixed Connective Tissue Disease (MCTD). In het geval van deze ziektes maakt het lichaam auto-antistoffen aan en zal daarmee gezonde cellen aanvallen. Dit noemt men "auto-immuniteit". Het type antistoffen die worden geproduceerd, zijn mede bepalend voor het type bindweefselziekte.
MCTD ontstaat meestal bij mensen tussen de 20 en de 50 jaar en komt vooral voor bij vrouwen. De oorzaak is onbekend. In het bloed zijn auto-antistoffen aantoonbaar.
Uiteenlopende klachten
Naar schatting zijn er ca. 1500 patiënten in Nederland, van wie een aantal lid is van de patiëntenvereniging NVLE. Omdat iedereen verschillende klachten heeft, is het niet eenvoudig ervaringen uit te wisselen. Antwoorden vinden is vaak moeilijk, omdat de een last heeft van de nieren en de andere van de gewrichten. Vaak worden er dus verschillende specialismen (bijvoorbeeld internist, cardioloog, reumatoloog) geconsulteerd. Er wordt niet veel onderzoek naar de ziekte gedaan, want de groep patiënten is te klein. Daarom kennen veel artsen de ziekte niet!
De belangrijkste symptomen van MCTD zijn:
verminderde bloedstroom naar de ledematen zoals de handen en/of voeten in aanvallen (het fenomeen van Raynaud). In geval van bijvoorbeeld de vingers, deze worden eerst wit, dan blauw (cyanotisch) en ten slotte (bij opwarmen) rood;
verdikking (sclerose) van de huid van de vingers (nagelriemen, vingertoppen);
een algemeen moe gevoel en spierpijnen;
longen, nieren, slokdarm kunnen aangedaan raken;
pijn in gewrichten.
Bindweefsel is een vorm van weefsel dat onder meer onderdeel uitmaakt van alle organen van het lichaam van mens. Bindweefsel heeft een steunende, dan wel verzorgende functie. Bindweefsel beschermt de organen en bepaalt hun vorm. De onderlinge beweeglijkheid van de organen wordt verzorgd door het bindweefsel. Bindweefsel vormt tevens de weg waarlangs bloedvaten en zenuwen naar de organen worden geleid; de meest verbindende van alle bindweefselfuncties.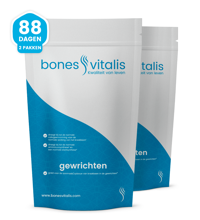 Bones Vitalis Gewrichten
Wat kunnen aminozuren betekenen
Eiwitten worden in al ons bindweefsel gevonden. Eiwitten bestaan uit aminozuren. In de natuur zijn ongeveer 500 verschillende aminozuren geïdentificeerd, waarvan een beperkt aantal in menselijke eiwitten voorkomt.
Bij de spijsvertering worden de aminozuren onder invloed van enzymen, uit voeding vrijgemaakt. De aminozuren worden via de darmhaarvaten en de poortader naar de lever gevoerd. Een deel van de aminozuren zal de lever onveranderd verlaten, een deel zal in de lever worden omgezet in andere aminozuren. Uit de vrijgekomen aminozuren kan het organisme zijn eigen specifieke eiwitten opbouwen. Het aanmaken van eiwitten binnen een organisme wordt eiwitsynthese genoemd.
De fibroblast (o.m. voorkomend in dermis, bot, pees, dentine, fasciën, kraakbeen, kapsels organen) is de actieve cel, waaraan ribosomen hechten die zorgen voor de eiwitsynthese, i.e. aanmaak van nieuw bindweefsel. De belangrijkste functie van fibroblasten is de aanmaak van collageenvezels, dit zijn niet-rekbare vezeltjes die voor stevigheid van onze weefsels zorgen. Daarnaast maken ze ook andere bestanddelen aan van de grondsubstantie, of extracellulaire matrix, in het bindweefsel. Bindweefsel bestaat dus vooral uit fibroblasten en vind je onder meer onder de opperhuid en in de meeste organen.
Consumptie van uitgekiende aminozuurverbindingen & mineralen zal er voor zorgen dat ons lichaam volop wordt voorzien van bouwstenen, die helpen bij de normale vorming van bindweefsel en bijdragen tot de instandhouding van normale bindweefsels [1] (eiwitten/mangaan).
Aminozuren zijn als voedingssupplement te verkrijgen. Deze voedings- supplementen dragen bij aan de normale eiwitsynthese van fibroblasten [2}. Voedingssupplementen worden als levensmiddel geclassificeerd. Ze hebben dan ook – afgezien van eventuele voedselallergie of voedselintolerantie – geen bijwerkingen. Lees verder…
[1]
European Food Safety Authority (EFSA)
: Scientific Opinion on the substantiation of health claims related to manganese and reduction of tiredness and fatigue (ID 312), contribution to normal formation of connective tissue (ID 404) and contribution to normal energy yielding metabolism (ID 405) pursuant to Article 13(1) of Regulation (EC) No 1924/2006. EFSA Panel on Dietetic Products, Nutrition and Allergies (NDA).
[2] De fibroblast (in bindweefsel) is de actieve cel, waaraan ribosomen hechten die zorgen voor de eiwitsynthese. In het gewrichtskraakbeen is de chondroblast hiervoor verantwoordelijk, in botweefsel de osteoblast (chondroblasten en osteoblasten zijn feitelijk gespecialiseerde fibroblasten).